The Veterinarians Who Care For Our Gang At Cornerstone
Our Primary Veterinary Care Provider:

PH: (530) 865-3630

Dr. Dana with one of our
beautiful black, irish pied
female Havanese puppies.

In our ongoing to effort to continue producing quality, healthy puppies, we work very closely with Walker Street Veterinary Clinic, located in Orland, California.

Dr. Serge V. Dana, DVM, and the staff at Walker Street Vet provide a full service animal facility offering excellent quality care for domestic pets and exotic pets. Their services include internal medicine, surgery and dentistry.

The moment we walk through their doors, we are warmly welcomed and always more than satisfied by the care our dogs and puppies receive. Our time there can also be quite exciting when we are invited to visit with some of their more "exotic" clients.

All of us at Cornerstone believe we are very fortunate to have such an outstanding veterinarian. Dr. Dana is tremendously knowledgeable, an extremely skilled surgeon and a genuinely kind man. We are eternally grateful for all he and his staff do in order to care for our little ones.


Our Veterinary Ophthalmologist: Nick A. Faber, DVM
Diplomate, American College of Veterinary Ophthalmologists
Animal Vision Center, 3222 Ramos Circle, Sacramento, CA 95827 PH: (916) 364-1888
Helping animals see into the 21st century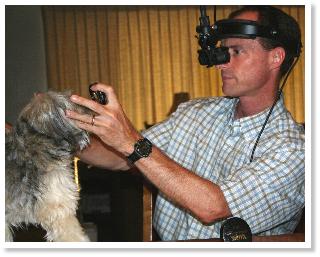 Dr. Faber with Ivan for his annual CERF exam.


Our Previous Veterinary Care Provider: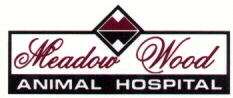 Prior to relocating to our home in sunny California, our previous veterinary relationship was with Meadow Wood Animal Hospital, owned and operated by J. Scott Briggs, BS, DVM. It was truly a privilege to work with their staff in Lawton, Oklahoma for so many years. Meadow Wood Animal Hospital is made up of a professional team who feel that every pet deserves medical excellence and loving attention. All of our CK dogs and puppies were seen at the Cache Road branch, where the Veterinarian attending at that time was Thomas E. Easley, DVM. Dr. Easley always worked above and beyond his call of duty in helping us provide the best possible care for all of our animals. We were extremely fortunate to have found such a fantastic Vet and friend!
When asked about our operation, Dr. Easley stated, "If a "breeder" has a true and honest interest in the health of their animals and is willing to seek Veterinary care to ensure this health, I will bend over backwards to do all I can to help their operation. Kelly is one of these Kennel Owner/Operators. I am always pleased with the health of her animals."
[Home] [About Us] [FAQ'S] [Contact Us]
[Bichon Frise] [Coton de Tulear] [Havanese] [Our Nursery]



Exclusive Property of Cornerstone Kennels. All rights reserved.
All product names, registered trademarks, and trademarks are the property of their respective owners.